Spring sports blossom into season
Pioneer athletics look forward to a healthy, injury-free spring season. University of Wisconsin-Platteville spring sports have officially started as athletes compete to improve their individual and team records.
Track and field is leaving indoor season and entering outdoor season. Head track and field coach Chris Rotzenberg said that senior biology major Alyssa Iserman is leading the way in high jump as a national qualifier for National Collegiate Athletic Association Indoor Nationals, and Matt Dwyer is doing the same for pole vault.
There are also a number of runners on both the sprint and distance teams who are expected to perform well, such as Zach Lee, Wyatt Thompson, and Devan Montgomery, who all scored at indoor conference. Thrower Kyle Whaley is projected to excel in shotput heading into the outdoor season.
Iserman looks forward to potentially beating her personal record in high jump.
"My biggest rival is myself," Iserman said. "I always want to jump higher." Though she said that there is more control over environment during indoor season, she looks forward to outdoor meets and practices.
Iserman and the team hope to place at conference and to score more points than last year. The team looks forward to the first outdoor meet of the season, on April 1 at the Washington University Invitational in St. Louis, Mo.
The Pioneer baseball team looks forward to utilizing the combined expertise of a crowd of seniors.
"A strong team mentality resides with UW-Platteville's baseball team," senior pitcher and social science education major Austin Daniels said. "We won 21 games last year, but 22 would be better."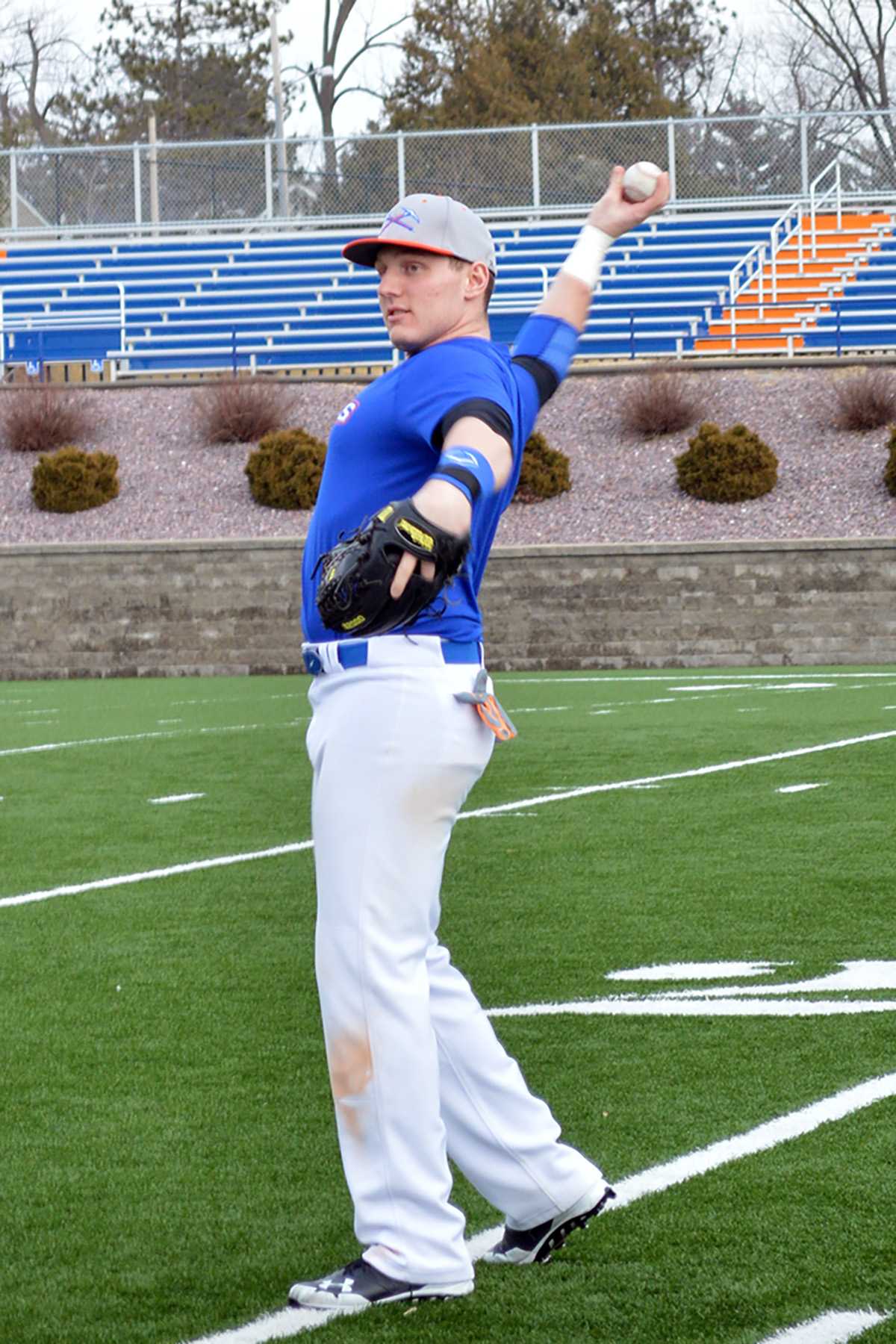 Daniels was confident with the abilities of his teammates, and mentioned that new athletic director Michael Emendorfer referred to the baseball team as the "sleeping giant of Platteville athletics."
Emendorfer isn't the only coach that speaks highly of the baseball team. Assistant Coach Nathan Marlowe said, "the team nucleus is high-functioning, resulting in a group who shares goals."
The athletes also have goals off the field. Daniels said that older players are always willing to help younger students with balancing their studies and the sport.
On March 12, the Pioneers travel to Jacksonville, Ill. to compete in their first game. "We're gonna play hard, we're gonna compete, and we're gonna be fun to watch," Marlowe said.
Women's golf looks to improve on swings to further pursue their yearly goal of sending someone to nationals. Due to this being their non-traditional season, coach Pete Reif aims to aid the team in "adjusting the planes of their swing" to benefit direction and solid ball contact.
The team will use this season to prepare for next year's season in hopes to go to nationals.
"I'm always expecting us to be better," Reif said.
If you want to spectate a golf event, you'll have to travel to another university since UW-Platteville doesn't host a home golf tournament. Their first meet is April 16 at the Illinois Wesleyan Invitational.
Coach Lee Negrelli of women's softball said there are "more power hitters than we've had in the past."
Negrelli said that their ultimate goal is to win 20 games and to finish top five in the Wisconsin Intercollegiate Athletic Conference.
UW-Platteville added a new fence to their field, making it 25 feet deeper. Defensively, this will help prevent rival balls from clearing the fence.
"Outfielders are capable of covering more ground, so this won't be an issue defensively," Senior graphic design major Carley Rote said. "Offensively speaking, the hitters will need to power through it, and continue to hit the gaps, and hit the ball."
You can see the Pioneer softball team step up to the plate at their first game on March 12 at 1 p.m. at Webster University in St. Louis, Mo.
Leave a Comment