Rugby Tournament Brief
UW-Platteville hosted its 21st annual Mudfest rugby tournament on April 2. The tournament was co-organized by the men and women's teams for the first time in 10 years. The Pioneers entered four teams: one collegiate women's team, two collegiate men's teams and one alumni men's team. Each men and women's pool consisted of a pool A and B where each women's team would play seven-a-side and each men's team would play fifteen-a-side.
The women's team, including Maggie Virnich and Brooke Tashner (pictured above), took on UW-Eau Claire in the championship winning with a record of 4-0.
UW-Platteville's collegiate men's team was divided into two, side A and B.  UW-Platteville side A consisted of the team's starters and side B consisted of the team's new and starting members. UW-Platteville's alumni, including Tanner Ruechel (pictured below), returned to campus calling themselves the Old Boys.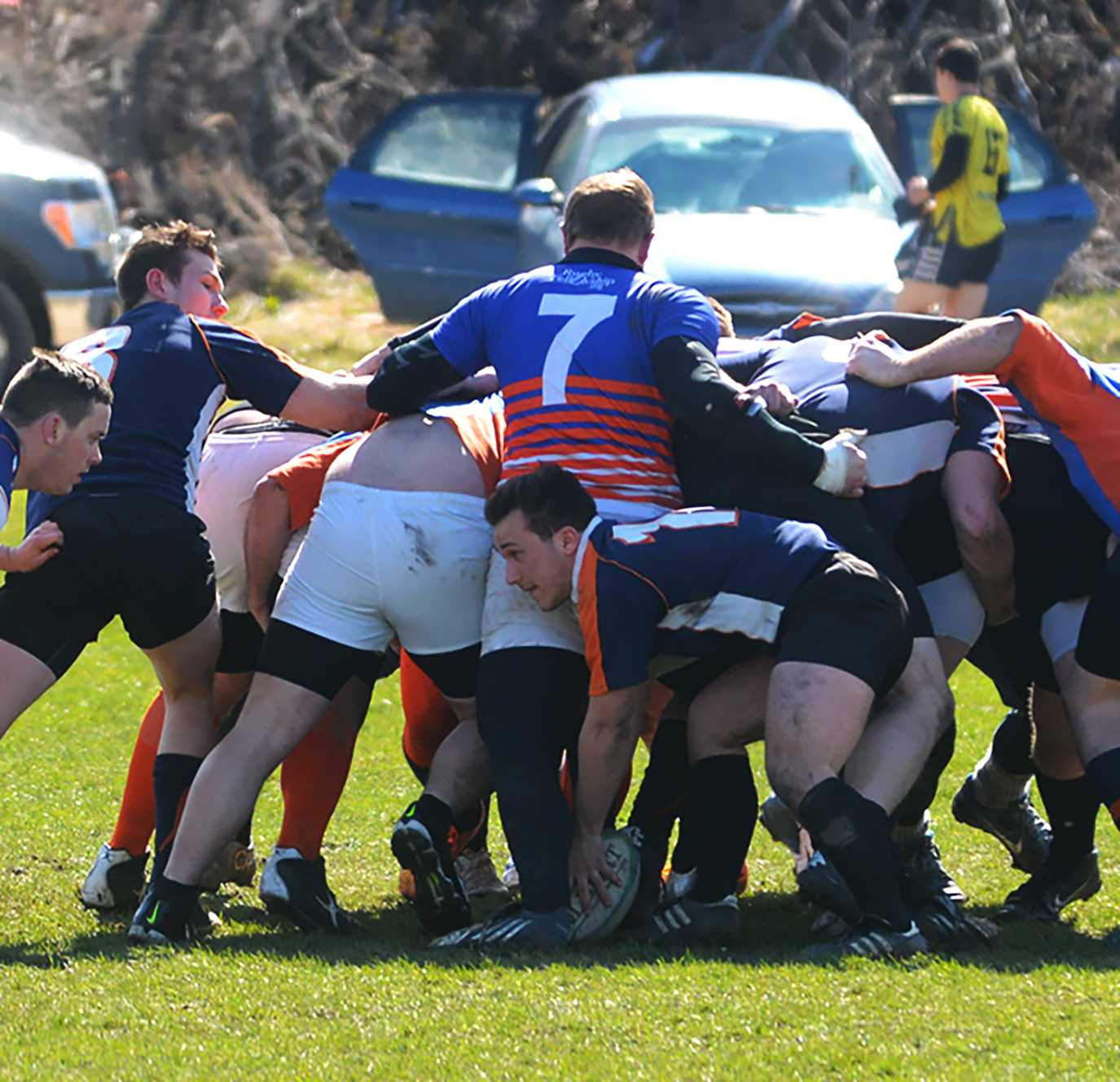 UW-Milwaukee won Pool A to eliminate UW-Platteville's side A and the Old Boys teams allowing them to advance to the men's championship game. UW-Platteville's side B was placed into Pool B where they struggled to keep their chance at the championship title alive.  The Fond Du Lac Wolfpac eliminated UW-Platteville's side B team, but advanced to the championship game due to the technicality that the other teams didn't have enough players to satisfy the fifteen-a-side requirement.
The technicality allowed the Fond Du Lac Wolfpac to go on to win the men's championship title against UW-Milwaukee.