Pioneer softball defeats Beloit College
Pioneer fans dressed in thick clothing and gathered in the cold on March 26 to watch the University of Wisconsin-Platteville women's softball team take on Beloit College. Platteville pitched first but got through the inning without allowing Beloit to score. When it came time for Platteville to hit, the first batter batted in a double. The next batter accumulated two strikes but was patient and managed to get four balls which awarded her a walk. The next batter then landed a hit which scored the Pioneer's first run of the game. The Pioneers were up 1-0 at the end of the first inning.
In the second inning, Platteville increased their lead. The Pioneer's pitcher Taylor Emrath threw five consecutive strikes and Beloit remained unable to score any runs. Senior mechanical engineering major Micah Rautman said that the Pioneers were doing a wonderful job of putting ducks on the pond.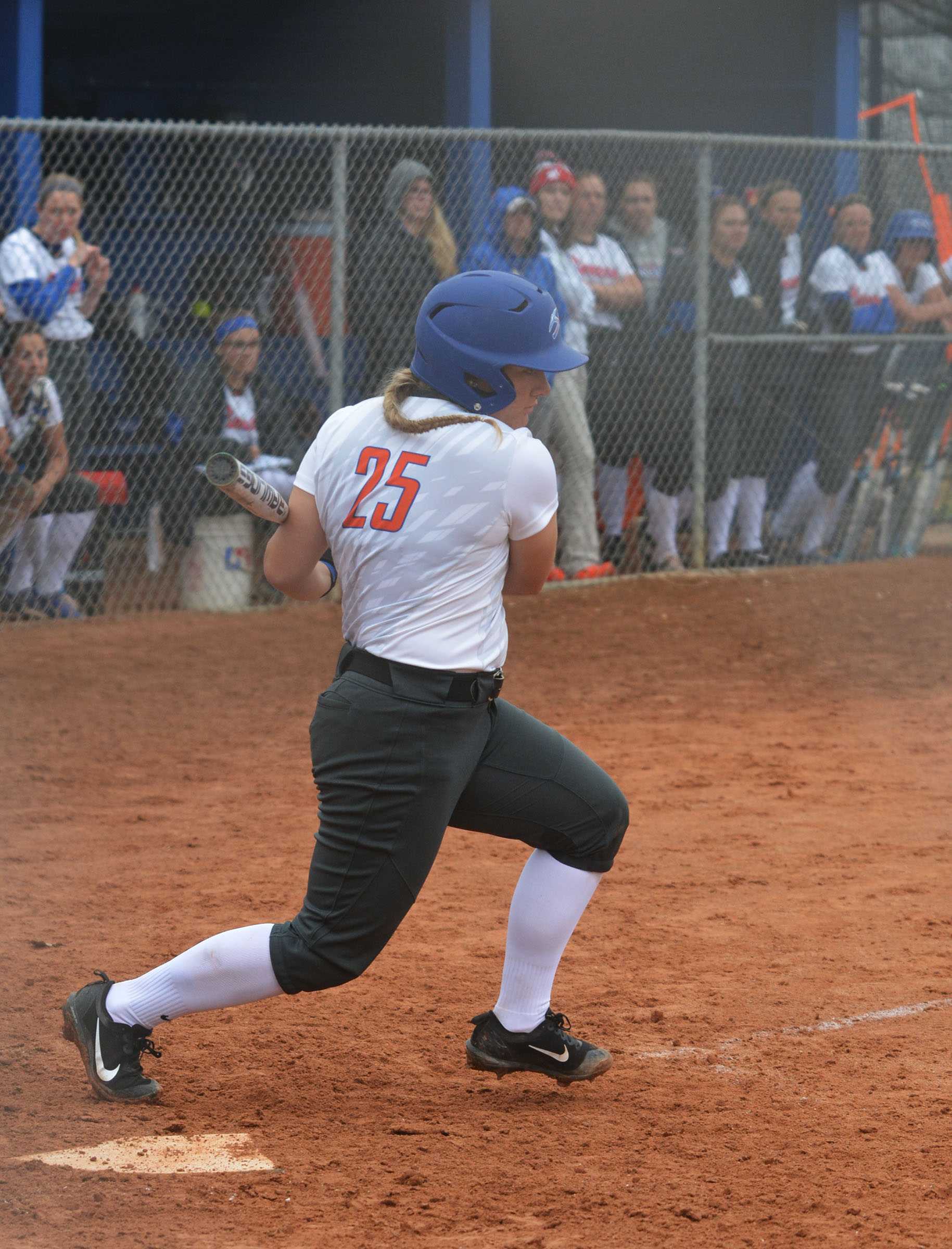 Hailey Truman whacked the ball far into the outfield for the Pioneers but it was caught, resulting in a double play for the Buccaneers. In the third inning Emily Woodford made a huge play when she smashed the ball and earned a triple and two runs for her team.   When she could be reached for comment, Woodford attributed her big play to the "Yes yes no" strategy taught to the girls by their coach. After the third inning the score was 3-0.
Through all the excitement, there remained one group of fans whose focus was elsewhere.
"Many dingers today. Also dents," sophomore mechanical engineering major Dylan Marquardt said.
Throughout the game more than a dozen foul balls flew over the fence and came dangerously close to striking nearby cars. Then, in the sixth inning, it finally happened. A fly ball smashed into the window of a nearby minivan, breaking the glass and prompting everyone nearby to move their cars. Ultimately, it was the Pioneers that won.
"The Pioneers took the win and the van took the loss," junior civil engineering major Keegan Imig said.
The second of the double-header was arguably much closer. Beloit scored the first run, which Platteville shortly answered with a run of their own. Buccaneers player Kaity Grzeszkiewicz scored again for the visiting team. UW-Platteville's Crystal Rote continued to catch multiple fly balls for her team, slowing Beloit's advance, but Beloit still racked up four runs in the third inning. Then Rote, finally managed to get two of her teammates home, followed by herself on a following play, bringing the score to 5-4 with the Pioneers leading. By stealing multiple bases and making numerous outstanding plays, the Pioneers won the second game 9-7. The Pioneers left the double header with two "W"'s on their 2017 record.