Pioneers crush opponents during home opener
UW-Platteville baseball wins double header against Northland College
The University of Wisconsin-Platteville Pioneers baseball team had their first regular season game at home with a doubleheader against Northland College on a chilly March 26. The Pioneers had a strong outing against the Lumberjacks and won both games improving their record to 9-4.
During double headers, the length of each game is shortened to 7 innings instead of the usual 9 innings. This choice keeps the double header shorter and possible to be completed without tiring out the players.
During the first game, the Pioneers found themselves down two runs early until a three-run fifth inning giving them a 4-3 lead. Pitchers Scottie Gordon and Riley Vandenberg held the Lumberjacks scoreless during the last two innings to secure the Pioneer lead. They came in to relieve Nathan Fay after a five-inning and five-strikeout performance for the Pioneers.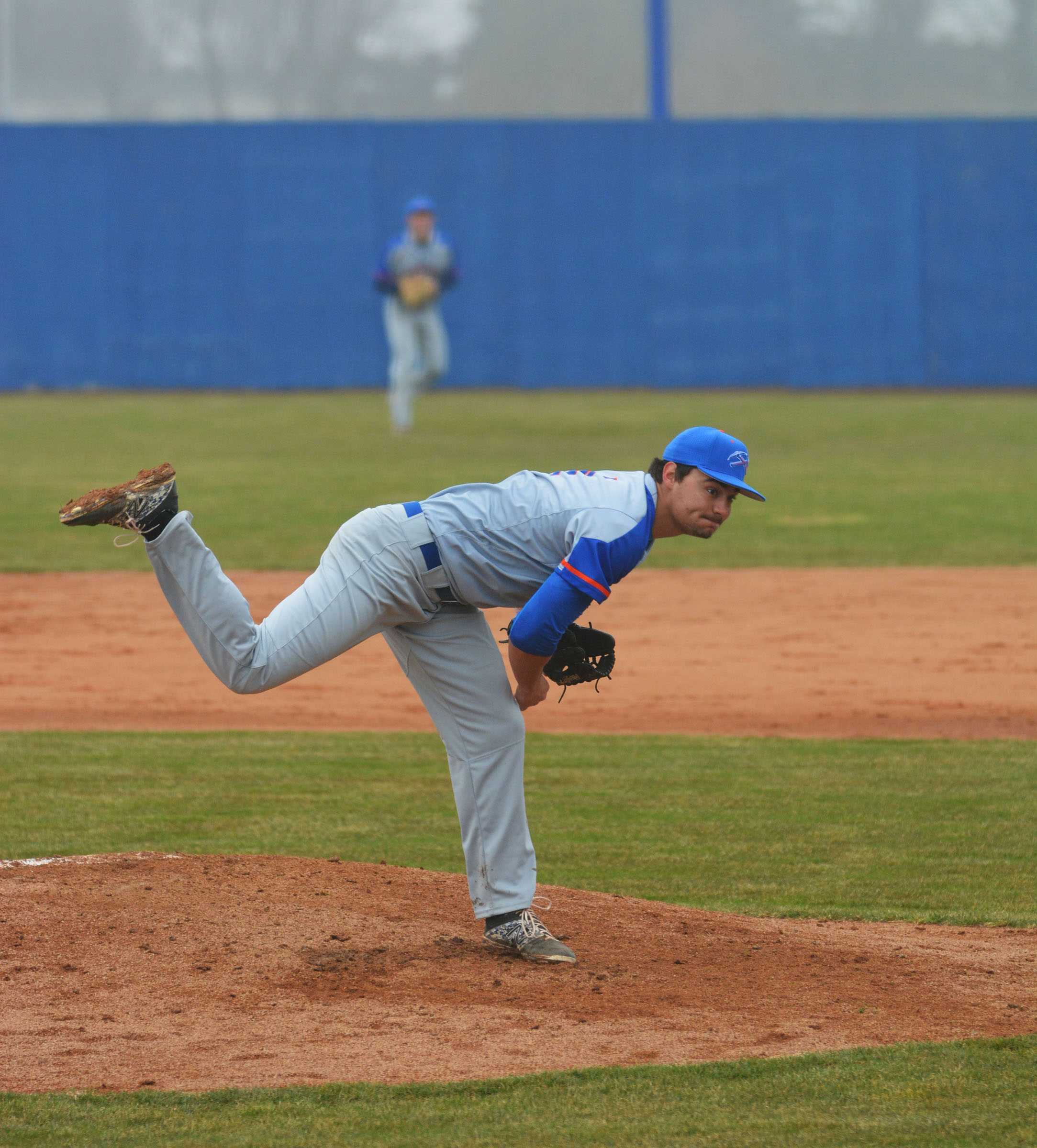 The second match of the double was all Pioneers as they won 6-1. Starting pitcher Tyler Vogel picked up his second win of the season during his five innings one run outing. Though he only recorded one strikeout he allowed only one hit. Vogel was relieved by Eric Curtis and Tanner Ames. Even with the 6-1 win, not all went well for the Pioneers. Unlike their error-free first game, the Pioneers gave up two errors this game.
Starting Pitchers Tyler Vogel, Nathan Fay, and Crotty Connor all deserve recognition for their efforts during Sunday's doubleheader. Connor hit a solo home run during the second inning to give the Pioneers to add to a demanding 4-0 lead during their second matchup against Northland. Tyler Vogel had a strong outing against Northland facing 18 batters, recording one strikeout, three walks, one hit, and only one earned run. Nathan Fay's outing was much different than Vogels as he faced 23 batters, allowed six hits and three runs, but recorded five strikeouts during his impressive five innings. The Pioneers relief rotation deserves credit for holding the Lumberjacks scoreless for the four innings that they pitched.
The UW-Platteville baseball team will be at home again this weekend on Saturday, April 1 as they host a double header against Illinois Tech at 1:00 p.m.