Athlete of the Week: Kyle Herbrand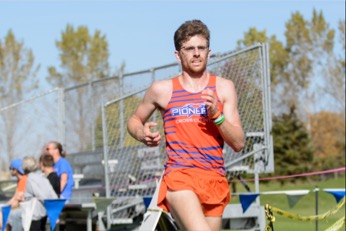 Biography 
Name: Kyle Herbrand
Hometown: Dane, Wisconsin
Year: Junior
Major: Animal Science
Sport: Cross Country
Interesting Facts
How old were you when you started playing your sport?
I was a sophomore in high school.
Who is your role model? Why?
My parents, because they are always there for me. Cheering me on in sporting events and helping me to stay positive in those races. I cannot thank them enough for what they have done to help me with my running.
Favorite person to watch in sports?
Aaron Rodgers
Where do you see yourself in five years?
A large animal nutritionist or a farmer.
Do you have any hobbies?
Showing dairy cattle at shows.
If you could pick any place in the world to live, where and why?
Wisconsin because it is the best dairy state in the United States.
Favorite restaurant?
Qdoba