Athlete of the Week: Allison Jensen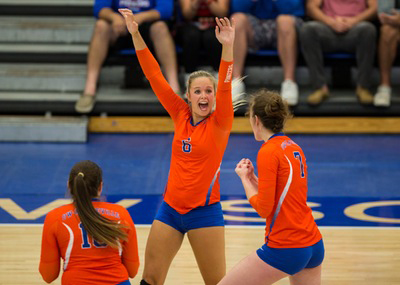 Biography 
Name: Allison Jensen
Hometown: Lowden, IA
Year: Senior
Major: Animal Science
Sport: Volleyball
Interesting Facts
How old were you when you started playing your sport?
Twelve years old.
Who is your role model? Why?
Both of my parents are my role models because they have worked hard for everything that they have and I want to strive to work as hard as them.
Favorite person to watch in sports?
Kris Bryant – Chicago Cubs
Where do you see yourself in five years?
Hopefully working at a job I love in the Agriculture Industry.
Do you have any hobbies?
I don't really have any hobbies but I love being around animals of all kind.
If you could pick any place in the world to live, where and why?
I think it would be really cool to live somewhere in Utah by the mountains because I think it is super pretty there.
Favorite restaurant?
Fiesta Cancun in Platteville.