Athlete of the Week: Zachary Lee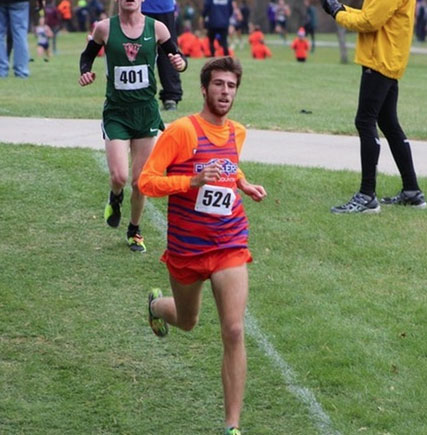 Biography 
Name: Zachary Lee
Hometown: Franklin, WI
Year: Junior
Major: Software Engineering
Sport: Cross County
Interesting Facts
How old were you when you started playing your sport?
Ever since I could remember. I loved to run around the neighborhood but competitively when I was 12 years old.
Who is your role model? Why?
I would have to say the upper classmen on the cross-country team. This year was Walker, and last year was Ian. They really put in the time and effort during the season as well as the off-season to get where they are at.
Favorite person to watch in sports?
Tom Brady.
Do you have any hobbies?
I like working on miscellaneous projects that involve software and electronics.
If you could pick any place in the world to live, where and why?
I would say probably Italy because the landscape and architecture are really cool. Also, the food is amazing there.
Where do you see yourself in five years?
Working in my field of study, maybe having something to do with embedded systems.
Favorite restaurant?
Chipotle.