Athlete of Week: Grant Wedepohl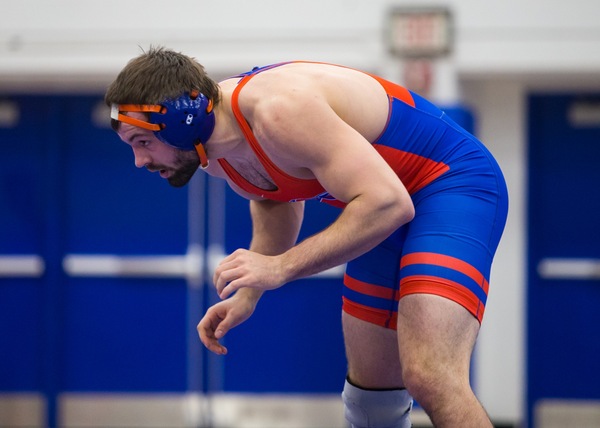 Hometown: Reedsville, WI
Year: Junior
Major: Engineering Physics
Sport: Wrestling
How old were you when you started wrestling?
Kindergarten but I was really bad and didn't even know if I won or lost my matches when I was done.
Who inspired you to compete?
My dad signed me up, so he is the one who got me started. After that I just enjoyed my teammates, coaches and the competitive atmosphere.
Is competing in college more difficult than it was before you came here?
It's much more difficult in college because almost everyone is good so there aren't many easy matches. The season is also very long, so it wears on your body.
Where do you see yourself in five years?
Today I see myself living somewhere warm, but that's because it was -9 degrees this morning. To be honest, I have no idea where I'll be or what I'll be doing in 5 years.
The athlete of the week gets one free meal deal from Milio's!