Milio's Athlete of the Week: Jon Goetz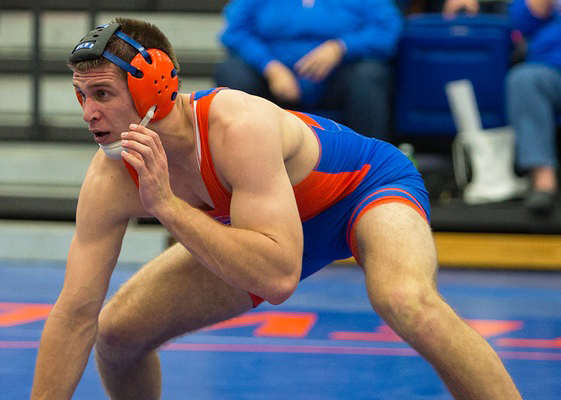 Hometown: West Bend, WI
Year: Junior
Major: Environmental Engineering
Sport: Wrestling
How old were you when you started wrestling?
I started wrestling in kindergarten with the Wildcat Wrestling Club in West Bend.
Who inspired you to compete in wrestling?
My sister—she actually wanted to wrestle when she was little. She ended up doing martial arts and dance. I was the one who signed up for wrestling. Who inspired me after signing up was my dad, like many kids. The person who inspires me now is Bo Nickal.
Is competing in college more difficult than it was before you came here?
Definitely. There are no longer any easy wins. Anyone can beat you and you can beat anyone.
Where do you see yourself in five years?
Working at an engineering consulting firm and running my farm.