ATHLETE OF THE WEEK: Nate Miller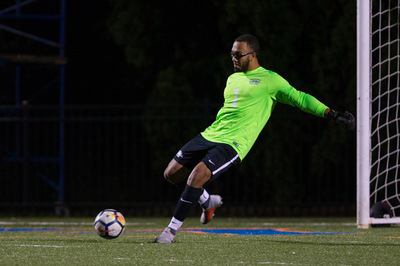 Hometown: Racine, Wisconsin
Year: Junior
Major: Criminal Justice 
Minor: Business
Sport: Soccer 
How old were you when you started playing soccer?
I was three and a half when I started playing soccer.
Who inspired you to compete in soccer?
People who have doubted me in the past and present are the ones who inspired me to compete in soccer. I want to prove every one of them wrong and prove that I am better that they thought.
Where do you see yourself in five years?
In five years, I see myself living out west working full-time in the U.S. Marshalls or in the F.B.I. while still playing soccer.
What do you do outside of soccer and school?
I like to hang out with my roommates and friends, play other sports such as basketball or football, and play Fortnite and 2k.
Do you have any advice for players that aspire to join the team?
They should always compete in practice and be patient, not everyone starts right away.