Milio's Athlete of the Week: Zach Coffeen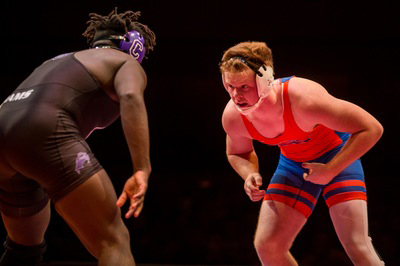 Year: Sophomore
Major: Soil and Crop Science
Sport: Wrestling
How old were you when you started wrestling?
I was about 3 years old when I started wrestling.
Who inspired you to compete as a wrestler?
The person that inspired me to start wrestling was my dad.
Where do you see yourself in five years?
In five years, I see myself graduated and starting my career as an agronomist.
What do you do outside of wrestling and school?
Outside of wrestling and school, I enjoy spending my time around the farm, hunting and fishing.
Do you have any advice for freshmen trying to join the team?
My advice for freshman would be to keep working hard and always be open to learning new things.