Badger Bros Artist Spotlight: Lorn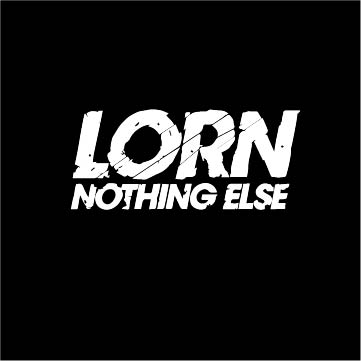 Have you ever wondered what it would sound like if death made electronic music? I didn't either until I fatefully stumbled across Lorn. To the basic pop-song or country music-goer, Lorn's style might not sound like much more than a weird collection of sounds, but it's much more than that. His music is an experience.
Lorn got his start in 2006 with an extended play (EP) titled "7&13." He followed up a year later with "Grief Machine." Then another year passed, and he released the compilation, "Self Confidence Vol. 1."
It wasn't until he broke his two-year hiatus to release another EP "None An Island," followed the same year by the album "Nothing Else." The following year he released another compilation, "Self Confidence Vol. 2," an EP, "DRUGS I-IV," and contributed to the "Dirt 3" videogame soundtrack.
Lorn had another two-year break, releasing the EP "Self Confidence Vol. 3" and the album "Debris" in 2013. That year he also composed the soundtrack for the video game "Killzone: Shadow Fall," though the official album wouldn't be released until 2014. Also in 2014, the EPs "Maze to Nowhere," "Maze to Nowhere, part 2," and "Certain Limbs" joined his lineup.
In 2015, Lorn completed the "Maze to Nowhere" trilogy with "Maze to Nowhere, part 3," as well as the full album titled "Maze to Nowhere," and another album, "Vessel" (though the Spotify release has it as 2016). 2016 saw another EP release, "DRUGS V-VI," and contributions to the soundtrack of the video game, "Furi."
Similarly to 2016, 2017 saw an album release, "A/D. music for picture," and Lorn began composing for the upcoming video game "The Last Night." In 2018, he released another album, "REMNANT." Finally, in 2016, there was an EP and album release; "RARITIES" and "DROWN THE TRAITOR WITHIN," respectively.
Now onto the fun part. Where do I even begin?
"Acid Rain." It is a jarring ride. It contrasts quieter moments of distortion with heavy (and when I say heavy, I MEAN heavy) bass kicks and ticking percussion. The almost incomprehensible lyrics work wonders to turn the already great backing track into the full, surreal Lorn experience. It's a great jumping-off point and is a literal acid trip of a song.
"Anvil" is just as surreal as "Acid Rain." Almost every note is distorted to be slightly off pitch and, combined with the ghost-like moans in the background, is hauntingly beautiful. It has an accompanying music video that fits perfectly and is the reason I took a deeper dive into Lorn in the first place.
"Ghosst(s)." I pose another question: have you ever heard an instrument scream? Do you want to? The answer is yes, and what better song than "Ghosst(s)?" After a repetition of the same verse twice, the song shifts into a mix of electronic and the distorted bass that tapers away while not overstaying its welcome.
"555-5555," is a short looping track, but a damn good one. There are slight variations, but those become more apparent on subsequent listens. It's got really nice ticking percussion that seems to mimic turning gears, a heavily distorted low keyboard dragging wonderfully through the track, accompanied by repeated higher keyboard strikes.
"Shelter" is what I imagine would play as you wander through the blasted landscape of a war-torn city. It combines the bass-heavier style of Lorn with a light piano in a weirdly harmonized relationship. While the middle is more bass oriented, the beginning and end have more piano-centric vibes that really bring the piece together.
And that's all folks. As always, send feedback or criticism to [email protected]. I'll see y'all next week.