Brag about Ag 2020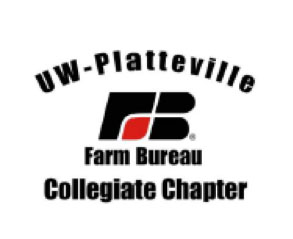 On April 16 Collegiate Farm Bureau will be hosting its annual Brag about Ag night from 5:30 p.m. to 8 p.m. in Doudna 136.
You may be wondering, "What's there to brag about agriculture?"
Well, come down on April 16 and the Collegiate Farm Bureau will help show you some of the amazing things happening in the world of agriculture.
Sophomore dairy science major Kristen Felton is one of the co-chairs who oversees putting the event together and spoke with me about what they have prepared and why they chose to host this event.
"The purpose of Brag about Ag is to promote the agriculture industry by bringing in professionals to share their agriculture story and share why they are passionate about the industry."
Felton continued, "We will have three guest speakers from a variety of areas within the agriculture industry that will each being doing a presentation and taking questions from people who want to learn more about their area of expertise."
The three guest speakers for the evening will be Katie Meier, a Nutritionist from Vita Plus, Anna Boschert, the Assistant Program Director for Wisconsin Pork Producer Association, and Thomas Hoffman who is the Vice President of Agronomy for United Cooperative.
A meal will also be served during the event. Farm Bureau is asking that everyone donates $1 to help cover the cost of the meal.
The co-chairs for Brag about Ag are Farm Bureau members, Kristen Felton and Chris Fuchs who were elected by their club members to plan and prepare the event. The co-chairs have been hard at work the past few months working to find guest speakers and promoting their event for all of campus to attend.
This event is open to everyone who is interested in learning more about agriculture or has a passion for agriculture.
If you have a question about something in agriculture, come on over to Doudna 136. For more information on the event, check out Collegiate Farm Bureau on Facebook at Collegiate Farm Bureau at UW-Platteville.