Guardian Angels of the NY Subway
Revival of volunteer-based subway safety patrol from the 1980's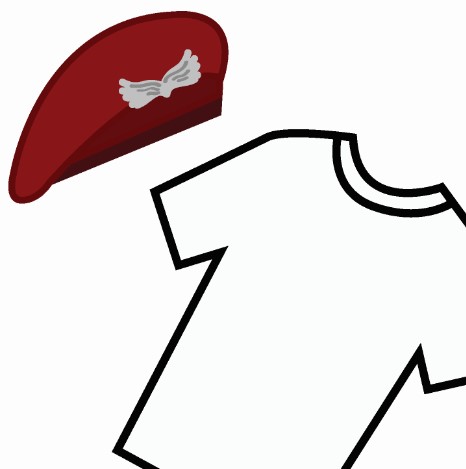 The Guardian Angels are a non-profit, volunteer-based organization created to keep the New York Subway system safe for residents. 
They are identified by the "red beret and white t-shirts or red jackets with the Guardian Angels logo of an eye inside a pyramid on a winged shield," Rare Historical Photos states. 
The group first appeared in the New York subways in 1979 after the crime rate in the subway system was increasingly becoming more dangerous for residents. 
The situation became progressively worse until a group of residents took it upon themselves to regulate the violence. The group was formed by Curtis Sliwa and 12 other volunteers. In the beginning, the members were often young men who were black and Latino who had avoided gang life in their own neighborhoods.
"For 37 years, thousands of people have joined the Guardian Angels and created chapters in over 130 cities in 123 countries to protect their communities and improve substantially the quality of life," Guardian Angels said.
These volunteers are not regular civilians, instead "Patrol Volunteers are thoroughly trained in protection of self and others while regularly patrolling their communities," Guardian Angels continued. Their duties go beyond just addressing "criminal activity [and] the defensive to empower the collective community by teaching practical skills, initiating community programs and emphasizing cooperation to solve problems."
Some of these programs focus on self-help skills in schools, enabling people to take action and teaching self-defense to senior citizens, women, community groups, schools and university students.
In the 1990s, crime rates declined, and the Guardian Angels were no longer necessary. However, in 2016, the Guardian Angels were revived. 
Darla Miles from ABC 7 notes that the Safety Patrols were back "to stop the rash of knife slashings that have plagued the trains." At the time, there had been two separate incidents of victims being attacked with a knife.
Melissa Klein from New York Post reports that the Guardian Angels intervened in an altercation between an assailant who was beating an elderly woman in the Bronx. The incident occurred on the D train at 167th street at around 12 p.m. on Dec. 3.
Three Guardian Angels witnessed a man and woman yelling at an elderly passenger, then "the man reaches out and smacks her multiple times," Curtis Sliwa said.
Earlier that day, the Guardian Angels had witnessed an "emotionally disturbed man holding a baby and yelling at a female passenger, who was a stranger on board the train…the Angels escorted the woman to another car," said Sliwa to New York Post.
The resurgence of the Guardian Angels has reassured New Yorkers for safer travels.