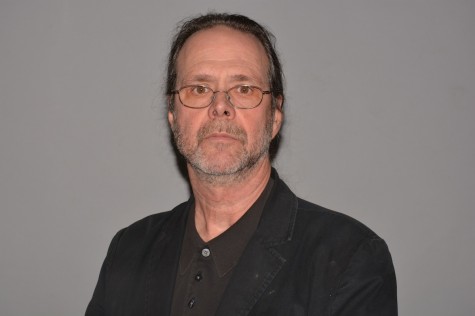 Let's get a couple of things straight: Media Studies is not going away. Students in Media Studies will be able to finish their majors. Media Studies will continue to accept... Read More »
February 26, 2015 • 0 comments
Alchemy Wellness community art gallery open Feb. 28
February 26, 2015
Webinar teaches bystander intervention tips, safety
February 26, 2015
Conflict between Russia, Ukraine discussed Feb. 17
February 26, 2015
View All »
Kassidy Kohout, kohoutka@uwplatt.edu
At the beginning of the academic year, Rountree Commons switched contracts so students would not have to pay for laundry out-of-pocket. Many students are under the impression... Read More »
February 12, 2015 • 0 comments
Mongolian grill Fridays: popularity rises
February 5, 2015

Local businesses share tips for interview attire
February 5, 2015

Confucius Institute shares Chinese culture, despite snow storm
February 5, 2015
View All »
Hannah Helwig, helwigh@uwplatt.edu
The University of Wisconsin-Platteville Pioneers women's basketball team was in high spirits Saturday night after an 87-82 victory over the University of Wisconsin-River... Read More »
February 26, 2015 • 0 comments

Pioneers soar higher than Eagles
February 26, 2015
Wrestlers enter postseason on high note
February 26, 2015
Controversial play questions religion
February 26, 2015
View All »
Advertisement - SNO Ad Network
Corrections
In the Feb. 12 issue, "Smyrski makes return to campus," Mesut Muslu was misrepresented as having stated and passed a motion to place the Smyrski position, Special Assistant to the Chancellor, in the green area of a spreadsheet of recommendations developed by a task force of senior staff and the Faculty Senate chair. Muslu was not at Faculty Senate and did not bring forth the motion attributed to him. The Exponent staff apologizes for and regrets the error. Sen. Joseph Clifton brought forth the motion, which was voted upon and passed by the Senate.
Clarification: The motion noted above was a recommendation to place the Smyrski position in the green area of the spreadsheet, meaning that the Senate voted that the position be placed in the area of the list where cuts were recommended.
Clarification: Rose Smyrski was not available for comment on "Smyrski makes return to campus," after repeated attempts to contact her via personal email and personal cellular phone, as well as attempts to contact her business phone and email. The unsuccessful attempts to contact Smyrski should have been noted in the story.
The Exponent wants every item published to be fair, balanced and accurate. If you believe a correction is needed, please e-mail us at uwpexponent@gmail.com or call us at 342.1471. The corrections box will be found on page 2 of the Exponent.
Polls
Loading ...